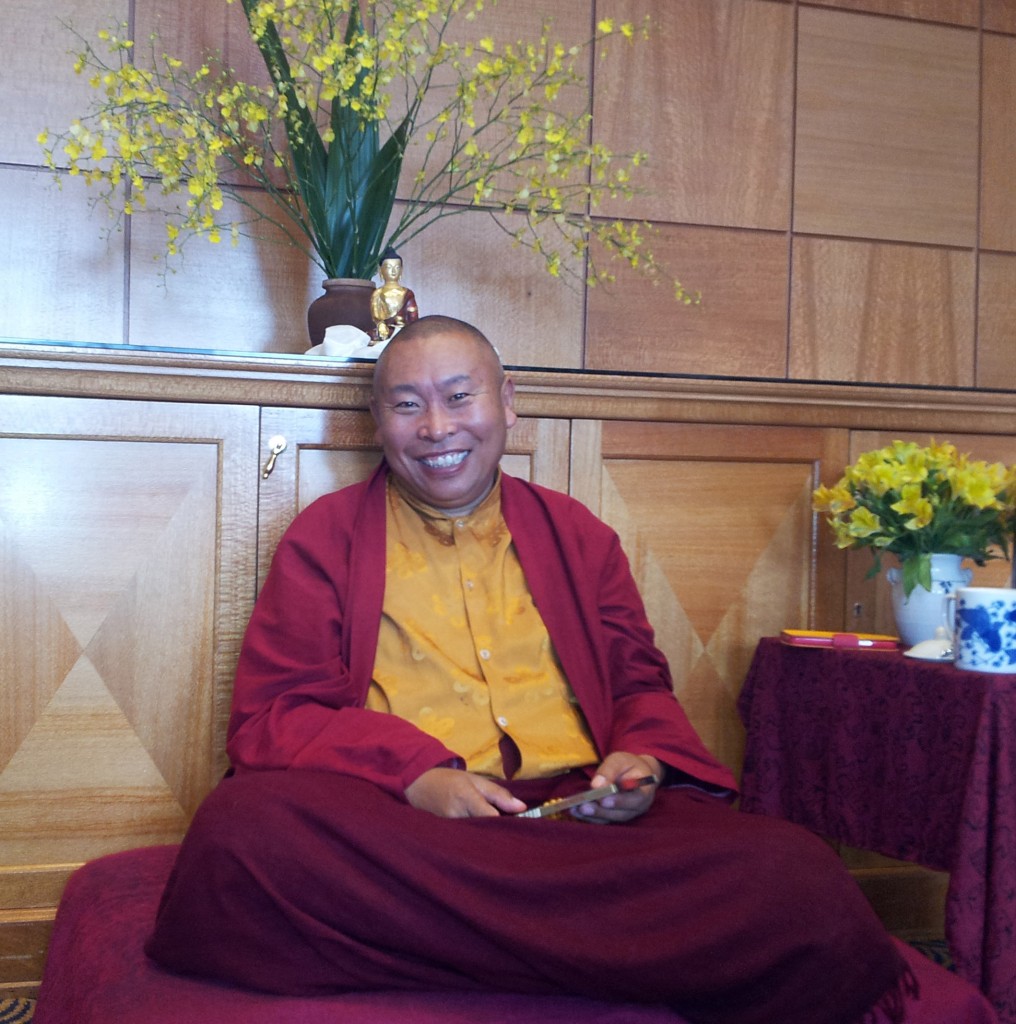 We were looking forward to an Australian retreat visit with Wangdrak Rinpoche in November 2020. Alas, that visit did not happen! When our next Australian retreat does take place, it will follow something like the below outline:
LEVELS ONE and TWO
Entering Mindfulness through Buddha Nature: Instructions on Meditation and Thought-Transformation from the Gebchak Tradition
This will be a combined retreat. Level One will be for students who have not previously attended a retreat with Rinpoche. The meditation instructions will focus on Shamatha. Level Two will be for students who have already attended at least one retreat with Rinpoche, and the meditation instructions will focus on Vipashyana. Most of the meditation and teaching sessions will be together, but occasionally one group may move to a separate meditation room for teachings. Accommodation will be in twin-share comfortable rooms with en-suite.
LEVELS THREE and FOUR
Meditative Insight into Buddha Nature through the Creative Path of Sadhana
This retreat is a combined senior retreat. Students must have attended at least two short retreats with Rinpoche, and made a commitment to practice his teachings and complete a Ngondro from any tradition. Level Four students will have previously attended at least one seven-day Australian retreat. Most meditation and teaching sessions will be conducted together, but occasionally one group may move to a separate room with Rinpoche for appropriate instructions. Accommodation will be shared or single with no attached bathrooms. There may be the option of local billets or alternative accommodation off-site (more details will be given with registration). A commitment must be made to attend morning meditation and the last session.
A few words about Wangdrak Rinpoche's progressive Australian retreat teachings:
Wangdrak Rinpoche offers retreats in Australia roughly every 18 months. His teachings follow a natural progression and deepen from one retreat to the next. To fully appreciate the nature of Rinpoche's teachings, it is necessary to integrate them into one's daily life through regular practice. These retreats are not stand alone, but based on the previous retreat and one's own regular practice experience.
The retreats are open to everyone. However it is required that before attending a 7-day "senior" retreat one should have attended a least two introductory retreats, and have practised Rinpoche's instructions for at least one year in between. In the introductory retreats, Rinpoche maps out the whole path from the initial motivation through Shamatha and Vipashyana, Generation and Completion Stages of the Vajrayana, culminating in Mahamudra and Maha Ati. One gets a glimpse of the journey ahead, and can decide to embark on it, or simply leave it there.
If one decides to follow on, as stated above one needs to commit oneself to regular daily practice, and embark on accumulating 50,000 of each Ngondro (of any lineage), unless one has already done so. There is no time limit for completing the Ngondro; they can be a lifelong cultivation to support deeper meditation insight. Most important is your motivation in doing the Ngondro. They are not some test or rite of passage, but practices that clarify one's intention, and purify psychophysical blockages to spiritual progress. They develop strong positive energy or merit, and open oneself to the blessings of the lineage.
It is rare to meet a genuine Master who holds an authentic lineage of realisation. Also rare is the opportunity to be introduced to such a lineage and be taught its essential practices. This is the reason for having in place certain requirements before attending a 7-day retreat. It is precious and not to be embarked upon in a casual manner.
Wangdrak Rinpoche was recognized by Sakya Trizin as the reincarnation of Wangdrak Dorje, one of the early lamas of Gebchak Gonpa who worked to provide women with the same opportunity as men to train in the Buddhist path. At the age of nine Rinpoche began his monastic education in the Kagyu, Sakya and Nyingma traditions, later receiving the Khenpo degree in Buddhist philosophy at the non-sectarian Dzongsar College in Tibet. As a Lama of Gebchak Gonpa, Wangdrak Rinpoche is committed to the spiritual and material welfare of over 350 nuns in Eastern Tibet who are renowned for their devotion and profound practice of Vajrayana yogas and meditation. Rinpoche is currently developing a retreat hermitage in Nangchen, Tibet as a training hub for Gebchak lineage nuns and monks, as well as for international students. He regularly visits his students in Singapore, Malaysia and China, and visits Australia roughly every 18 months to lead meditation retreats.
Elizabeth McDougal (Tenzin Chozom), Rinpoche's translator, is a Canadian who lived as a Tibetan nun in India and Tibet for 18 years. She has been Wangdrak Rinpoche's translator and project assistant since 2006 and has Masters' degrees from Banaras and Sydney Universities, and a PhD from Sydney University based on her fieldwork research of Nangchen's contemplative culture.

PREVIOUS RETREATS
MARCH 2019 (two 3-day retreats and one senior 7-day retreat)

MELBOURNE
The Stages of Meditation Training in Tibetan Vajrayana (3 full days)
4pm Thursday 7 March (registration from 2.30pm) – 9am Monday 11 March 2019
Venue: Brahma Kumaris, 83-99 Stotts Lane, Frankston South, Victoria 3199
In this introductory retreat Wangdrak Rinpoche gave an overview of the stages of meditation training followed by dedicated practitioners in Tibet (particularly in Nyingma and Kagyu practice lineages). He briefly introduced the Tibetan approaches of Shamatha & Vipashyana, yidam deity yoga, up to the most direct meditations to ascertain emptiness as the nature of the knowing mind. In giving this overview Rinpoche highlighted the principle of Buddha Nature that underlies the Tibetan Vajrayana path, thereby helping students to enhance whatever their regular meditation may be.

BLUE MOUNTAINS
The Stages of Meditation Training in Tibetan Vajrayana (3 days)
4pm Thursday 14 March (registration from 2.30pm) – 2pm Sunday 17 March 2019
Venue: Brahma Kumaris Leura, 186 Mt Hay Road, NSW 2780
These teachings covered the same theme as the Melbourne 3-day retreat, but were adapted for those participating, according to Rinpoche's usual teaching style.

BLUE MOUNTAINS
Vast Wisdom of the Great Perfection (7 full days)
7pm Sunday 17 March (registrations from 4.30pm) – 9am Monday 25 March 2019
Venue: Karuna Sanctuary Retreat Center, Saywell Rd, Katoomba, 2780.
Pre-requisites: This was the fourth in a series of progressive retreats given by Wangdrak Rinpoche in Australia. It was essential that participants had completed one 7-day retreat or two 3-day retreats with time in between to follow Rinpoche's practice instructions and Ngondro accumulations from any tradition (further information below).
Tsangyang Gyamtso was the founder of Gebchak Gonpa and a remarkable yogin of the late 19th century, praised in the writings of his contemporaries Dza Patrul, Ju Mipham and Jamgon Kongtrul Rinpoches. This teaching was given by Tsangyang Gyamtso as a pith instruction to the many Gebchak nuns and male yogins who were his disciples. It covers the View, Meditation and Conduct on the path of Vajrayana practice, and is a beautiful glimpse into the non-sectarian attitude of the Rimé era in which Tsangyang Gyamtso lived.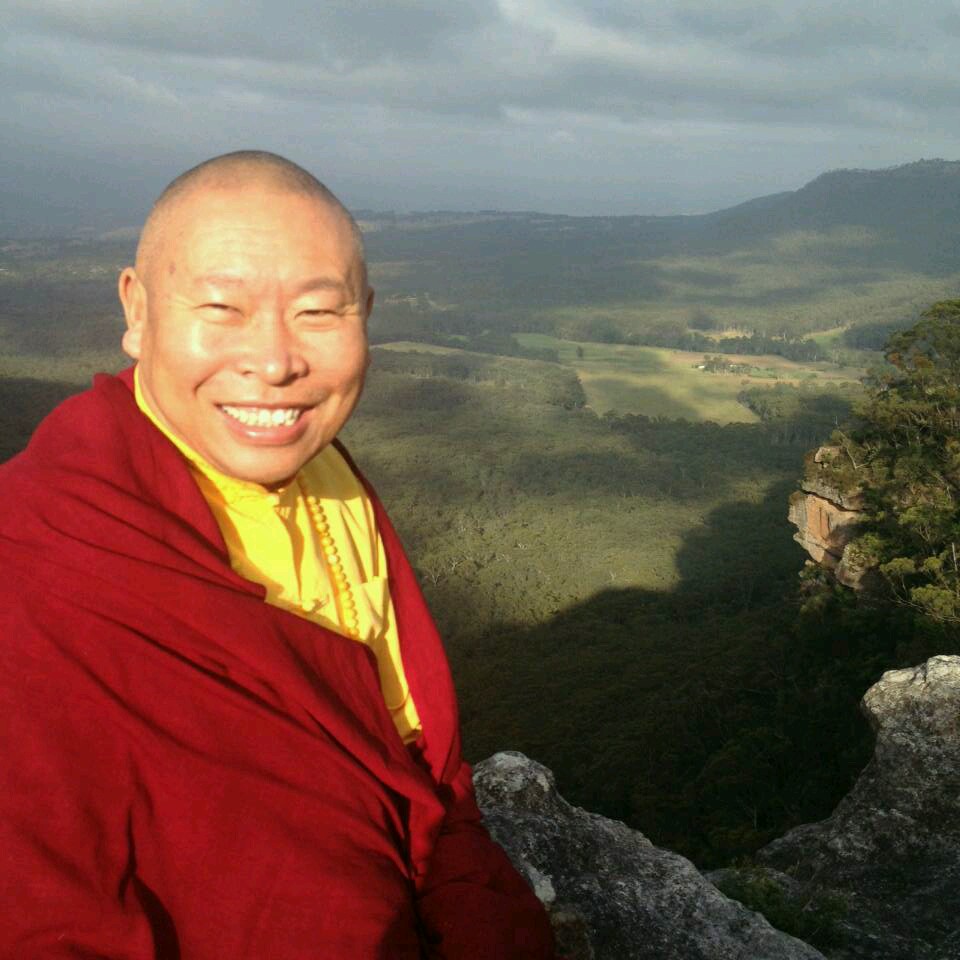 The Blue Mountains offered an inspiring setting for the first of the several gradual meditation retreats that Wangdrak Rinpoche will lead in Australia.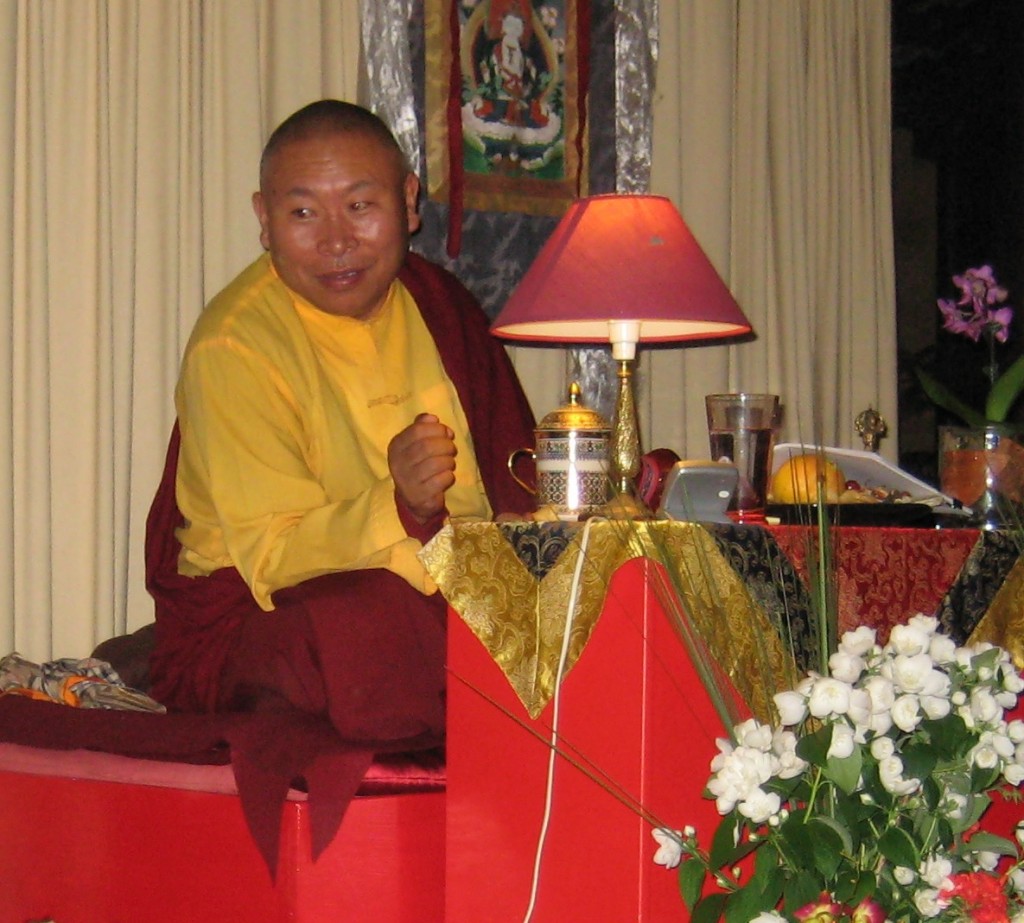 In November 2017 Wangdrak Rinpoche led a 3-day introductory and a 7-day advanced retreat at Karuna Retreat Centre in the Blue Mountains.